Smarter video collaboration and cloud production
By choosing Mimir as your cloud production asset management and AI tool you equip your content creators and editors with an efficient and easy-to-use tool for all media management, for editing workflows and for finding the videos and images that you need for your stories.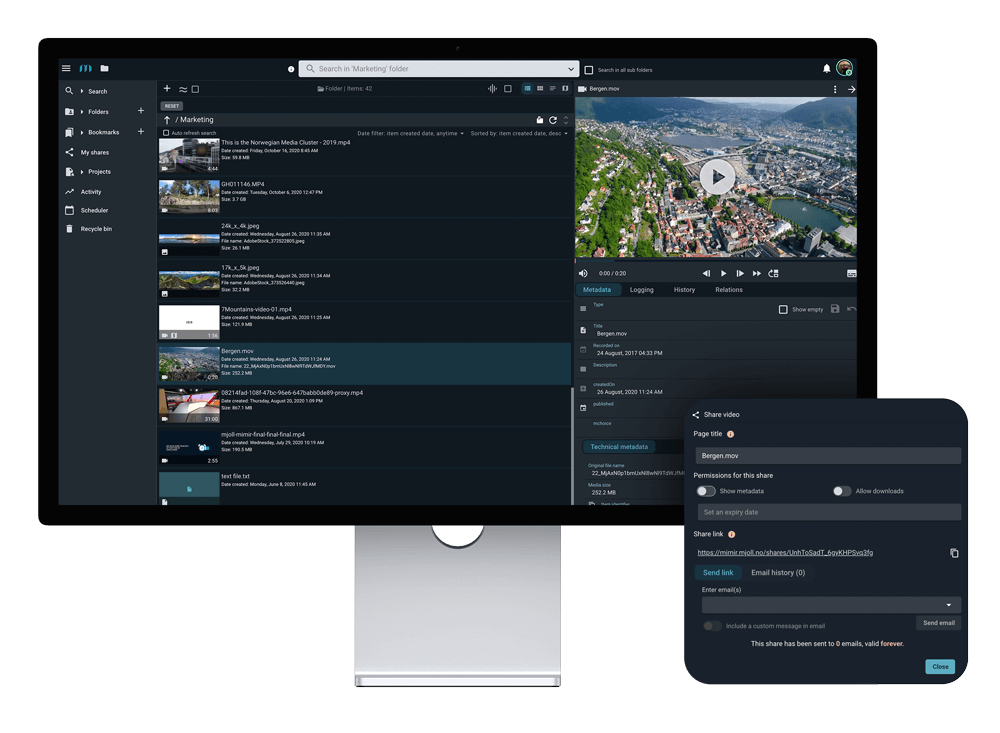 Unite your editors, journalists and engineers
Mimir is used for cloud storage and backup, for media production, search and editing, for automatic speech-to-text transcription, persons and objects detection, multi-language translations, logging, and more. With Mimir, you equip your content creators with a tool to find the material they need for their stories in a reliable and efficient way.
Finally, all your staff can work in a unified tool that is fun, super easy to use and requires no installation or maintenance. Mimir won the TV Tech Best of 2021 award. Read the announcement here.
Ready to see how Mimir can transform your media workflows?
Send us your inquiries
Let us know how we can help. We will get back to you shortly.
Would you like to book a demo of Mimir? See our available demo times and book directly on our contact page here.
For support inquires please use the support form on our Contact page here.
Mjoll AS
Lars Hilles gate 30
5008, Bergen, Norway (headquarters)
VAT: 922 163 375
Our US operations:
See contact information for our New York office on the Fonn Group website here.
Our resellers and technology partners:
See overview of our worldwide resellers on our contact page here.